This is Chris... the proud poppa of two blonde-headed boys, one fur-covered girl, and one not-so-fur-covered girl!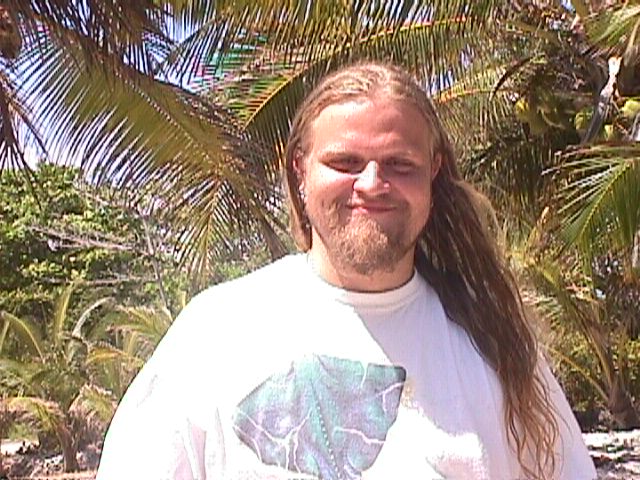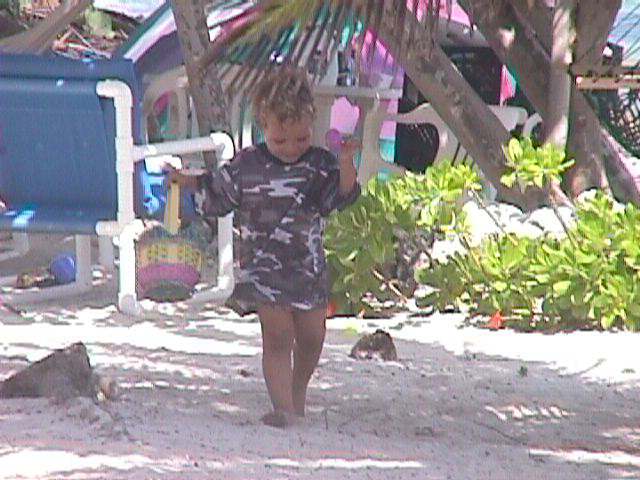 Above is Samm...our delightfully delightful three year old! He's WONDERFUL at being three, and at being a big brother! We are so proud of him!

Below, dancing in the sea are Samm, and his cousin (my niece) Ciara. We love Ciara dearly! Ciara is also a big sister now! Her sister Kassidi is now three months old!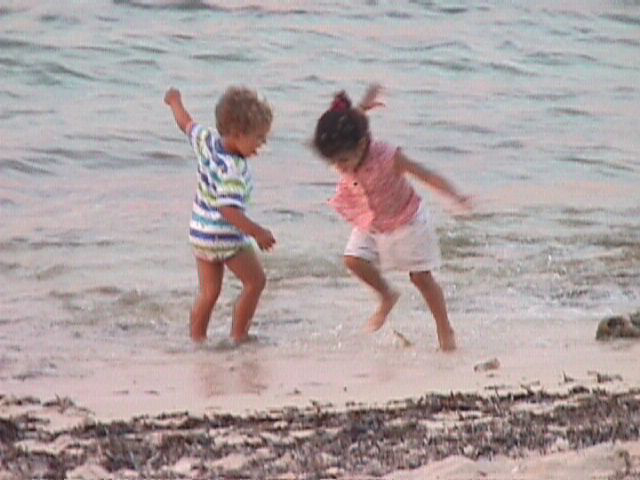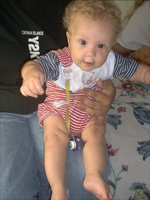 This is baby Dagon. Dagon was born October 16th, and is the little brother of Samm. Dagon is wonderful! He's now got two teeth (...Already!?!), and is sleeping through the night !(for the most part, at least!)